Rare Form coming off a win weeks ago finishes 8th at Churchill Downs in the mile. He will now be shipped to Florida for next years training.

Rare Form with Jockey Robby Albarado, Dale Romans trained gives all of us a big win November 8th at Churchill Downs race 6 coming out of gate 3 as he walks away from the field @ 6 1/2 furlongs

Distant Shore, gutsy dog fight to the end tooth and nails Photo finish we ended up 3rd.... on the board and in the money at the World Championships November 2nd at Churchill Downs.

Improbable was the race winner... Bob Baffert trained Winstar owned horse

Such such an AWESOME WIN at Indiana Downs.

Distant Shore 2nd in the Arlington Washington Futurity Saturday September 8th.... Graded Stakes. Another AWESOME RACE

Barry Abrams CALLS IT FROM HOME....

https://www.youtube.com/watch?v=nZ04teR-bGw&feature=youtu.be

Barry Abrams brings you behind the scenes from the gate.

https://www.youtube.com/watch?v=9BeWqAHlI5c&feature=youtu.be&app=desktop

Ridden by Alex Canchari, Distant Shore got out of the gate as one of the top contenders and sat patiently in a stalking position before overtaking race leader Sambucca and Gabriel Saez in the turn. Distant Shore, who was acquired from the Fasig Tipton Two-Year-Old Sale this past spring for $50,000, strode off from the competition, winning by four lengths as the race favorite.

Distant Shore has been doing very well over the past 2 weeks! Last week he had his first work in company working with two other two year old colts for Tom. Together they went 5 furlongs and Distant Shore opened up a few lengths on the others in the stretch which was encouraging. This morning, he had is first official timed workout from the Starting Gate. He has visited the gate multiple times just to stand and get comfortable in that setting and today worked out of the gate with 3 other horses from the barn of Eddie Kenneally. Tom flew in from New York to be present for today's workout and was encouraged by his efforts. Alex Canchari, Tom's regular jockey at Indiana Grand, drove down to be aboard for the workout with the idea being to really simulate a race setting.

You can see a clip of the video of this workout at this link, he is on the rail. https://youtu.be/5pTiVQJQW44

Appears that Rare Form is doing well. Dale and his team have started to gallop him more frequently which is the next step to building back up his stamina to get into racing shape and condition.

I was able to catch a video of his gallop today which you can see by visiting the link below:https://youtu.be/5pRowPuz_gg

Gate training needed prior to racing, Distant Shore

Photo taken June 20th 2018 at the training center 5 miles from Churchill Downs. He is currently receiving starting gate lessons this last week of June.

So far, so good for Distant Shore. He is a very smart and athletic horse and has done everything right. At this point he is just going through long gallops usually 1 1 /2 miles each morning to build his stamina and foundation for racing.

Fasig Tipton sale purchased on Monday in Maryland....HIP #237 lets see how it goes

https://www.youtube.com/watch?v=sEEcUDN-WhY&app=desktop

Distant Shore

We are happy to announce and be apart of another racing program for 2018 signing Tom Amoss as horse trainer. Tom has over 3000 wins and over 80 million in earnings on his career.

The race program will base out of Churchill Downs and New Orleans shown below.

Rare Form Rood and Riddle update in Lexington for his injury.... Left hind stifle soft tissue / ligament inflammation. There are no bone related issues, fractures or bone chips. He is currently resting at Dale Romans farm in Louisville Kentucky

https://www.xbtv.com/video/rare-form/rare-form-worked-4-furlongs-in-48-50-at-gulfstream-park-on-march-17th-2018/

Rare Forms Sunday February 18th work out time of 48.57 breezing out @ 4 furlongs

https://www.xbtv.com/video/rare-form-worked-4-furlongs-in/rare-form-worked-4-furlongs-in-49-58-at-gulfstream-park-on-february-11th-2018/

Rare Form 4th place at Churchill Downs November 2017

Racing silk colors 2018

The Black horse below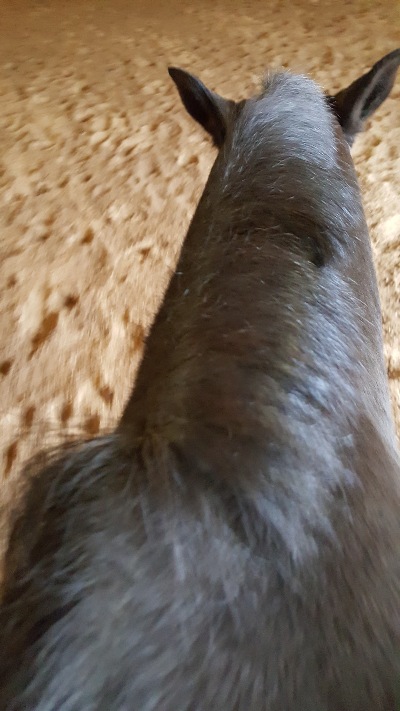 Bobby Shiflet visits Chicago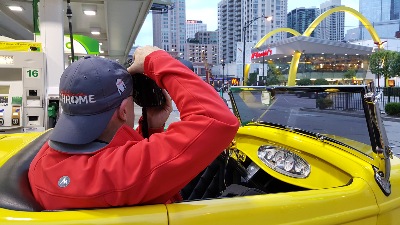 What's new: http://midnighthill.wix.com/newinphotos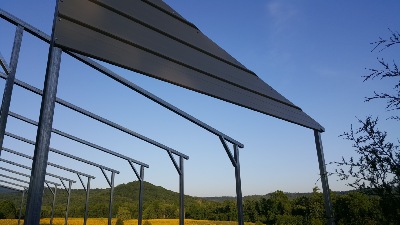 Wallace Station, the place to eat
3854 Old Frankfort Pike Versailles, Kentucky


Visiting American Pharoah at Coolmore Farm Versailles, Kentucky 2017

2016 We are saddened to hear of the passing of one of AQHA's great sires, Don't Skip Zip. Our condolences go to Cooper Quarter Horses.

Dont Skip Zip is a 1990 Sorrel Stallion sired by the great Zippo Pine Bar. He was the 1994 AQHA High Point Western Pleasure horse. He is the sire of World Champions in AQHA, APHA, ApHC, PHBA, IBHA, and ABRA and has sired 22 Congress Champion or Champions every year since 1997.