This is our industry. This is our life's work

ALL IN

https://www.youtube.com/watch?v=PoLk9tDXm70&feature=youtu.be

Rare Form (inside) down to the wire and looking good for us taking 2nd at Churchill Downs November 28th race 2 after a couple pre-race bullet workouts at 5 furlongs clocking in @ 58.00 and 59.20

Raggedy Annie taking race 5 at Churchill Downs November 23rd in a field of 12 with jockey Alex Canchari bringing her from the rear in a mud slop track.

Raggedy Annie raced in Race 6 Friday October 11 at Keenland. 7 furlongs Miguel Mena was up as jockey and she decided she just didn't want to race

Raggedy Annie takes 6th at Kentucky Downs 9/12/2019 with Florent Geroux on as jockey

Kentucky Downs 2019

Rare Form was not having a good day falling from 4th with a 1/8 mile to go

Rare Form entered, running the 750,000 turf Tourist Mile at Kentucky Downs this Saturday 8/31/19. Martin Chuan on as jockey again.

Kentucky Downs five day meet has a total purse of 10 million.

Rageddy Annie with a great run at Saratoga 8/22 in the 5th comes up 2nd place. This was done in NASCAR STYLE

Distant Shore with a stumble out of the gate takes a 4th @ Maryland for the $75,000 STAR DE NASKRA Stakes race Saturday August 17th race 7 4 PM

Rare Form gives us all another great race at Ellis with a wire to wire win August 4/19 with jockey Martin Chuan thanks to Dale Romans on training

Distant Shore getting some rest and light works at Churchill Downs. 4 furlongs @49.40 breezing August 8th

Welcome to the world of racing, Raggedy Annie just ran 6th for all of us at Saratoga 2019 race 5 @ 5 1/2 furlongs. Great 1st run for a starter, silks green and white outside.

Raggedy Annie is D. Wayne Lukas trained

Rare Form comes back off a win at Churchill Downs with a 2nd place finish at Ellis Park Kentucky July 13th and another great run.

Distant Shore Tom Amoss trained gives us a 3rd at Churchill Downs June 29th with jockey Tyler Gaffalione @ 6 furlongs

Nice win for Dale Romans and all of us last night 6/20 at Churchill Downs... Rare Form going wire to wire @ 1 1/16 after a long layoff.

Welcome to the world of racing, Raggedy Annie just purchased and was shipped from Florida to Churchill Downs. Raggedy Annie will be trained by D. Wayne Lukas. The stallion Union Rags is at Lane's End Versailles Kentucky and holds a stud fee of $60,000

Union Rags at Lane's End, photo by Kelly Jecmen

https://www.youtube.com/watch?v=Qp8WPess7EA

Check out @keenelandracing's Tweet:

https://twitter.com/keenelandracing/status/1119711916325265411?s=01

Distant Shore's stallion Algorithms @ Claiborne Farm. He currently has a stud fee of $5000.00

Hhttps://www.youtube.com/watch?v=lWC8XPeJ8n0

Keeneland Race Course Lexington April 20th with Distant Shore Race 8 with jockey Jose L Ortiz on his win for us

Distant Shore Gives us a great race 2nd in RACE 1 at NEW ORLEANS Friday 3/22

Special Thanks to Tom Amoss, Jockey James Graham and no doubt Gary Palmisano. BRIS Speed rating increases to 106

Todays work 3/13/2019 5 furlongs @ 59.60 breezing

Jockey James Graham training with Distant Shore in a very strong 1/2 mile in New Orleans

Cool to Steel, a snow loving day in Chicago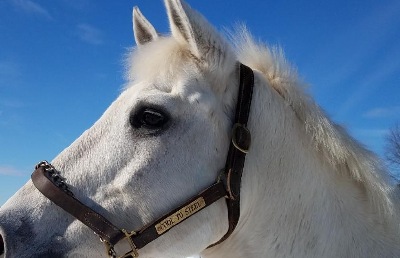 https://www.xbtv.com/video/rare-form-worked-4-furlongs-in/rare-form-worked-4-furlongs-in-48-62-at-gulfstream-park-on-january-13th-2019/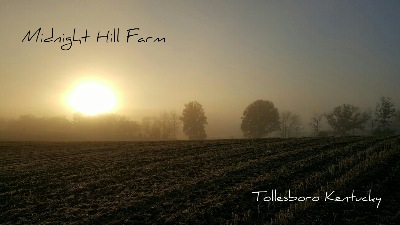 Rare Form coming off a win weeks ago finishes 8th at Churchill Downs in the mile. He will now be shipped to Florida for next years training.

Rare Form with Jockey Robby Albarado, Dale Romans trained gives all of us a big win November 8th at Churchill Downs race 6 coming out of gate 3 as he walks away from the field @ 6 1/2 furlongs

Distant Shore, gutsy dog fight to the end tooth and nails Photo finish we ended up 3rd.... on the board and in the money at the World Championships November 2nd at Churchill Downs.

Improbable was the race winner... Bob Baffert trained Winstar owned horse

Such such an AWESOME WIN at Indiana Downs.

Distant Shore 2nd in the Arlington Washington Futurity Saturday September 8th.... Graded Stakes. Another AWESOME RACE

Barry Abrams CALLS IT FROM HOME....

https://www.youtube.com/watch?v=nZ04teR-bGw&feature=youtu.be

Barry Abrams brings you behind the scenes from the gate.

https://www.youtube.com/watch?v=9BeWqAHlI5c&feature=youtu.be&app=desktop

Ridden by Alex Canchari, Distant Shore got out of the gate as one of the top contenders and sat patiently in a stalking position before overtaking race leader Sambucca and Gabriel Saez in the turn. Distant Shore, who was acquired from the Fasig Tipton Two-Year-Old Sale this past spring for $50,000, strode off from the competition, winning by four lengths as the race favorite.

You can see a clip of the video of this workout at this link, he is on the rail. https://youtu.be/5pTiVQJQW44

Gate training needed prior to racing, Distant Shore

Photo taken June 20th 2018 at the training center 5 miles from Churchill Downs. He is currently receiving starting gate lessons this last week of June.

Fasig Tipton sale purchased in Maryland....HIP #237

https://www.youtube.com/watch?v=sEEcUDN-WhY&app=desktop

Distant Shore

New Orleans shown below.

https://www.xbtv.com/video/rare-form/rare-form-worked-4-furlongs-in-48-50-at-gulfstream-park-on-march-17th-2018/

Rare Forms Sunday February 18th work out time of 48.57 breezing out @ 4 furlongs

https://www.xbtv.com/video/rare-form-worked-4-furlongs-in/rare-form-worked-4-furlongs-in-49-58-at-gulfstream-park-on-february-11th-2018/

Rare Form 4th place at Churchill Downs November 2017

Racing silk colors 2018 2019

The Black horse below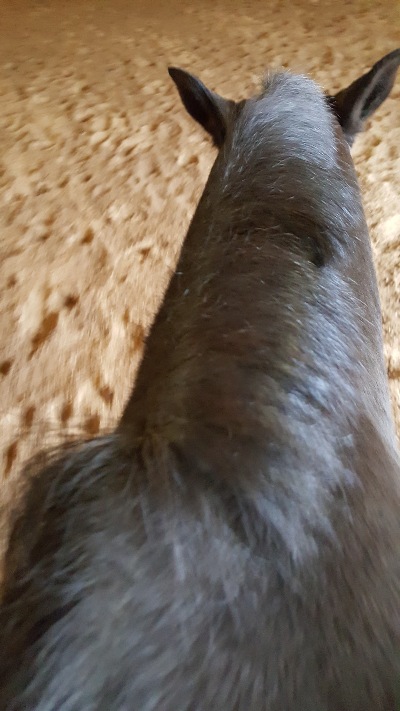 Bobby Shiflet visits Chicago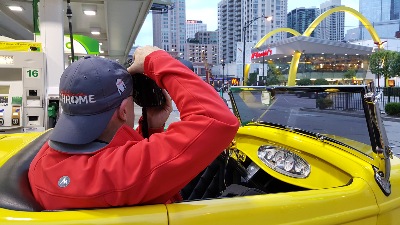 What's new: http://midnighthill.wix.com/newinphotos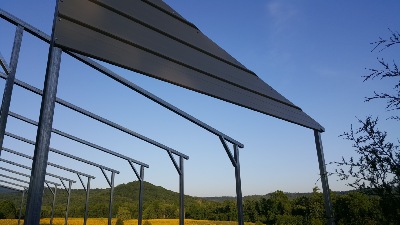 Wallace Station, the place to eat
3854 Old Frankfort Pike Versailles, Kentucky


Visiting American Pharoah at Coolmore Farm Versailles, Kentucky 2017

2016 We are saddened to hear of the passing of one of AQHA's great sires, Don't Skip Zip. Our condolences go to Cooper Quarter Horses.

Dont Skip Zip is a 1990 Sorrel Stallion sired by the great Zippo Pine Bar. He was the 1994 AQHA High Point Western Pleasure horse. He is the sire of World Champions in AQHA, APHA, ApHC, PHBA, IBHA, and ABRA and has sired 22 Congress Champion or Champions every year since 1997.